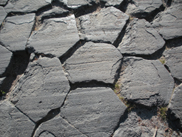 Click on image above (or here) to see science articles.
Our lives can always be improved through the acquisition of a deeper understanding of nature, one based upon the truths that science has – often at very great living sacrifice – worked so very hard to realize, and, in large part by sheer good fortune alone, managed to discover. We honor the sacrifices and make use of science's outstanding fortune by learning about its achievements for ourselves, just as we demean that sacrifice, squandering science's hard work and good fortune, by choosing not to learn about them, when presented with such an easy opportunity for understanding. If we choose to learn, we learn what is, unquestionably, among the most significant of these achievements, namely the Theory of Relativity, the theory of space, time, and gravity, and the Theory of Quantum Mechanics, the theory of energy.

Together, these two theories constitute the most fundamental demonstrable descriptions of natural truth that humankind has ever had, descriptions of truth that have endured for a century now. The chongonation web site provides the opportunity for anyone to learn these cornerstones of science's truth, conceptually, yet nonetheless most accurately. That is the web site's emphasis on science: accurate fundamentals, and not "conventional and traditional approximations, comparisons, and alagories" (i.e. not the standard approaches, like those utilized, universally, by public education systems). The chongonation site serves only the standard of accurate conceptual understanding.